Written on March 5, 2008 at 7:55 pm
Filed under:
Crafting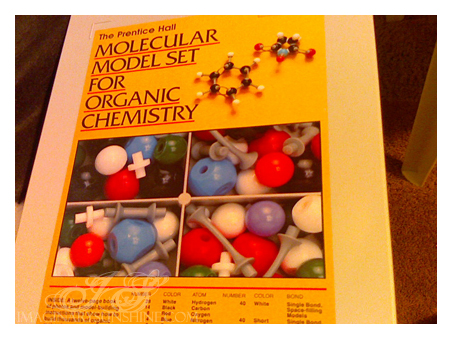 My model set for the organic chem unit in my general chemistry course that I am currently taking.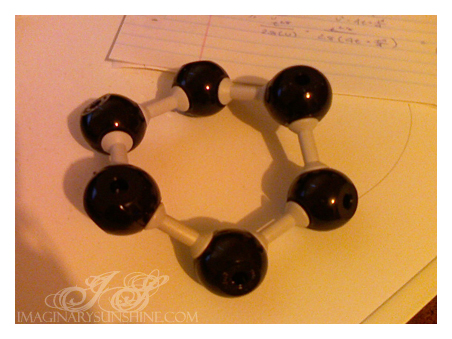 Cyclohexane without the two hydrogen atoms on each carbon (carbon being the black ones).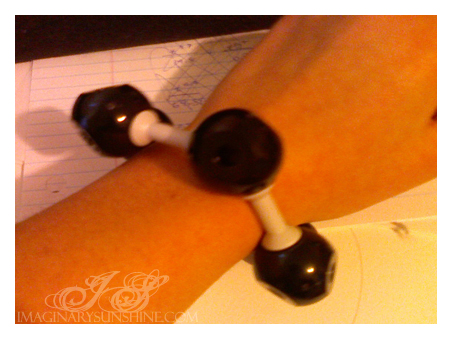 My new bracelet. Wow, I am such a science geek.