So yeah… Michaels was having a sale that was sort of 'Easter' themed since most of the things in the flyer were pastel in colour, were baskets, ribbons or had long ears. But also in the flyer was discounted beads (50% off each strand) and it was the nice beads too. Glass, pearls, stones. Stuff like that. So, of course I had to go and check it out. Generally when I walk into Michaels, I'm totally focused on exactly what I want to get. Normally I'm just armed with one 40% off coupon to get stuff like one package of jump rings or one package of toggle clasps. Today? Well… today was a little different. There was a sale and a lot of the things that I wanted were on sale. So I didn't really go in with an objective, really. And right now on my bed, still on the temporary stringing material, is approximately $64 worth of beads alone. Luckily everything was 50% or more off! Some of the beads (the crystal pendant and the aqua swirl glass beads, light and dark) are meant for a necklace that my sister commissioned for me to do make for her friend's birthday. However, any leftover beads (and I'm sure there will be since it's not just going to be those glass beads around), I get to keep.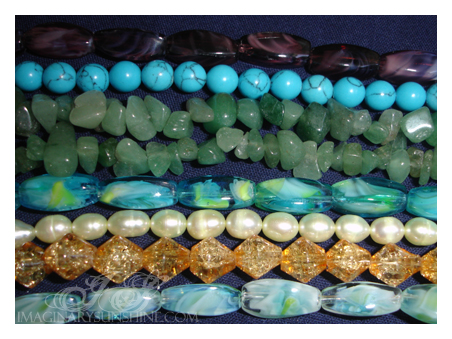 From top to bottom: amethyst glass, turquoise, light aventurine stone chips, aqua swirl glass, fresh water pearls, amber bicone crackle glass, light aqua swirl glass.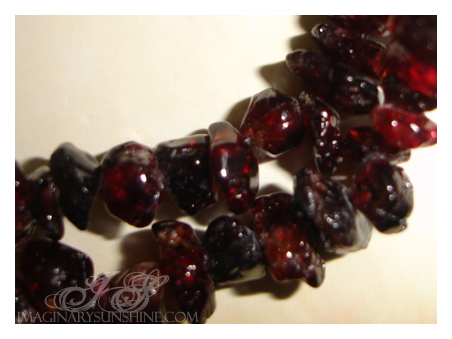 Garnet chips that were on clearance.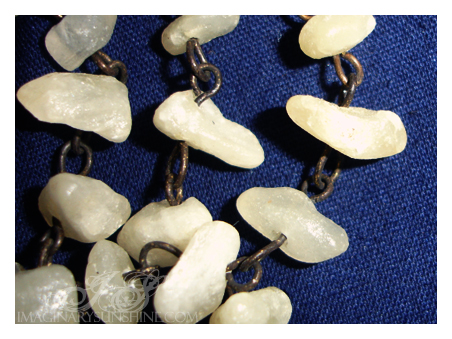 Yellow jade chips that were also on clearance.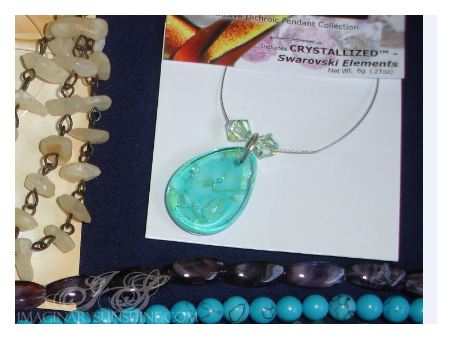 Aqua dichroic glass teardrop pendant (also came with two light green Swarovski crystal beads).
Not shown is a spool of silver plated chain, a bag of sterling silver clasps and a new bead organizer.