Written on March 23, 2008 at 3:01 pm
Filed under:
Reviews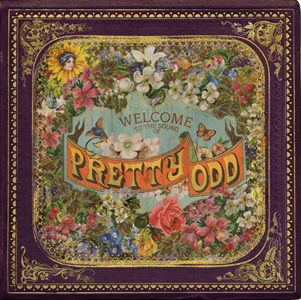 To those who are curious as to how I've already listened to the second studio album by Panic At The Disco, it was on MTV's
The Leak
. You too can listen the entire album (each song has part of 'Nine In The Afternoon' in the beginning) on
MTV.ca
or
MTV.com
. If you like it, the album comes out March 24 in UK and NZ, March 25 in the US, March 29 in Australia. It's pretty easy listening. The lyrics are still as random as they were in
A Fever You Can't Sweat Out
. Overall, the songs are little more mellow in terms of sound of the music. The songs are also more positive than some of the tracks that PATD had in their first album. There is more of a positive outlook in the lyrics and overall the songs made me smile when I first listened through them.
My personal favourites from this album are "Northern Downpour" and "When The Day Met The Night". Both are smile inducing and I generally don't smile when I first hear songs unless there's just that little something about it. However, some of the songs just kind of made me go 'huh?' throughout it and I had to go and look up the lyrics in order to figure out what they were saying. And it's like 'Oh… So that's what they were trying to say!'
I give Pretty. Odd. 3.5/5
Tracklist:
We're So Starving
Nine in the Afternoon
She's a Handsome Woman
Do You Know What I'm Seeing?
That Green Gentlemen
I Have Friends in Holy Spaces
Northern Downpour
When the Day Met the Night
Pas de Cheval
The Piano Knows Something I Don't Know
Behind the Sea
Folkin' Around
She Had the World
From a Mountain in the Middle of the Cabins
Mad as Rabbits