So yeah… This is the loot that I got from when my sister was here last week. I got something after every exam. Well, there was candy for my English exam, but that's already been eaten and the wrapper thrown away, hehe. It was very good though. Strawberry flavour, if you must know. But yeah… here's the goods!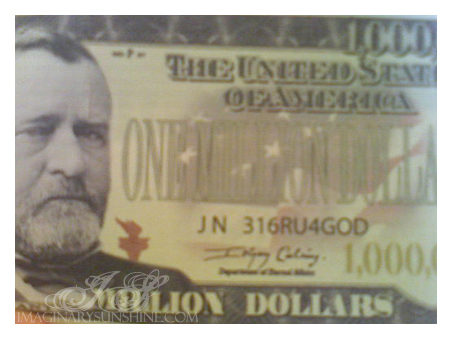 She gave me a million dollars after I finished my biology exam. (Yes, it's fake.)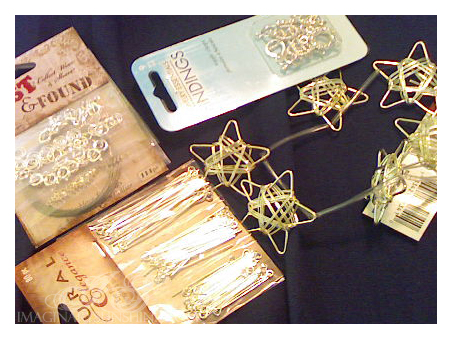 Crafting things (eyepins, crimp beads, clasps, tigertail wire and gorgeous silver plated wire wrap stars).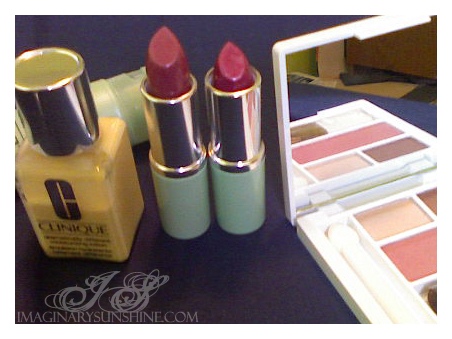 Cosmetics. Apparently because she's started wearing makeup regularly, I should start too. (I didn't have to heart to inform her that I've been wearing makeup to school since the term started.)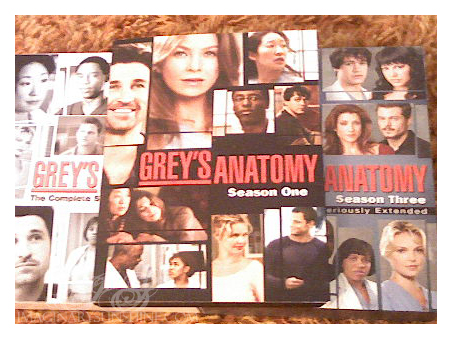 All of my Grey's Anatomy dvds (seasons 1, 2 and now 3). I got seasons 1 and 2 for the last two previous years when she came up to renew her work visa.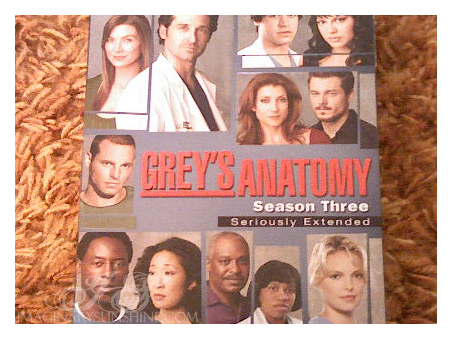 Grey's Anatomy Season 3 Seriously Extended on it's own.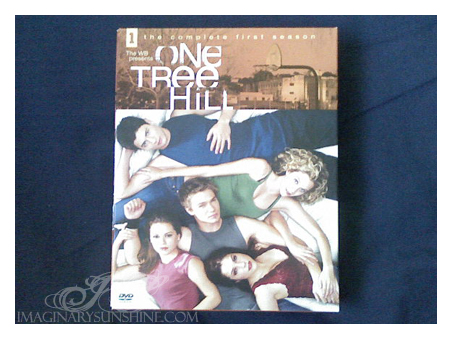 Season 1 of One Tree Hill. I've finished watching the entire season already, from start to finish. I got about four whole hours of sleep last night.