Written on June 25, 2008 at 10:08 pm
Filed under:
Sites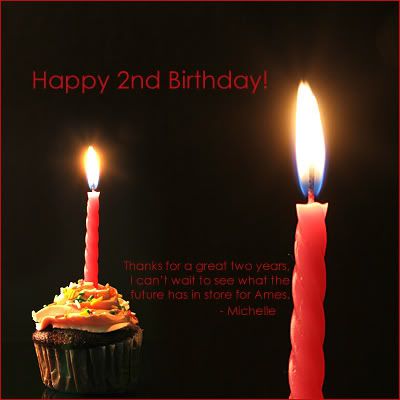 My baby (roleplaying game) turned two today! I first opened Ames on June 25, 2006. And while it's never been 'huge', there's always been a great group of roleplayers there and I'm pleased to be able to announce that my baby has turned two!
Click here to go check it out.