Written on November 11, 2008 at 12:02 pm
Filed under:
Newsworthy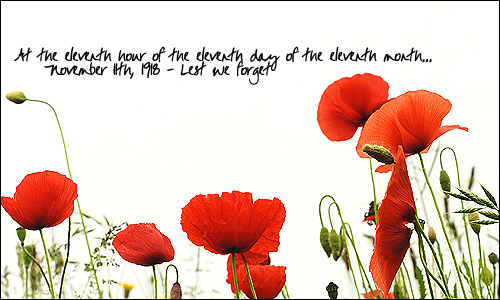 Question:
What were you doing at 11:00am, local time, on November 11th?
My answer: I was eating leftover birthday cake, reading One Silent Night by Sherrilyn Kenyon. I had the television on and it was on a channel with clips of Remembrance Day ceremonies across the country.