I think you should all meet someone who's very special to me. He was born on March 14, 2009 and his name is Barnaby. He did his very first Super Sneak Owl Attack when he was attempting his first flight and flew straight across my kitchen table and right at my sister.
This is him when he's attempting to look distinguished.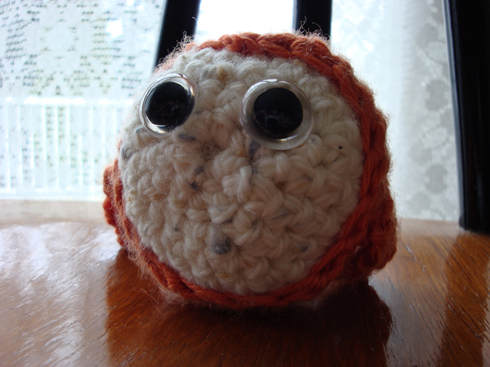 Here is Barnaby when he's showing off his wings (he has issues flying…).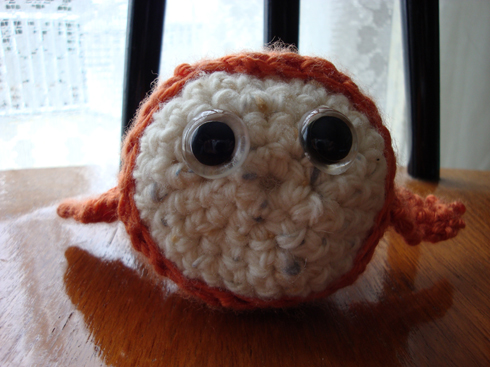 And here is he looking out the window, he's admiring the other birds who can actually fly…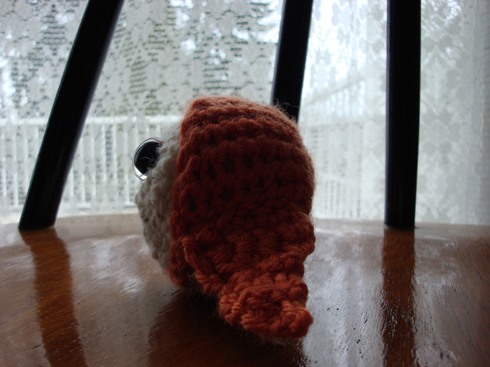 And the obligatory ass shot. He thought you might want to see.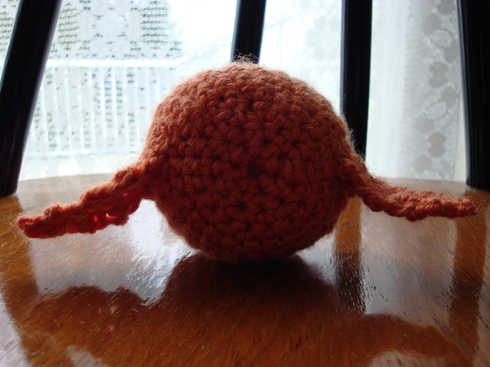 Barnaby is based on the pattern from sukigirl (click here). The pattern has been tweaked slightly to allow for the fact that I used two yarns of different weights. Also, it's been adapted to allow for the wings and I left off the nose (because Barnaby would rather not be capable of sneezing). That being said, he can come put completely from his little orange sweater/wing set. So that means that in the future, Barnaby will be gracing your presence in other awesome little outfits that I plan on making for him. Damn boy, he's going to end up with more clothes than I have!