Day two of my winter holidays! I only stepped out of the house to go to the bank (yay, monies!) and to the store (to buy sprinkles, guess who was running out of red?). Once I got back, I started doing some baking. I  made 4 dozen shortbread cookies were made today… Granted, my first batch don't look that great (heh), but I had two (so right now it's really just 46 cookies, rather than 48…) that didn't look that great, and they taste awesome. I've decided to make sugar cookies tomorrow, because I don't feel like washing the mixer so many times today (have I mentioned that although I love baking, I'm rather lazy?). Most of these will be sent with my mom to work tomorrow, hopefully there will be enough for everyone that's going to be there. And what kind of person would I be if I didn't share a cookie photo? Awful, that's what. So here's a photo of my 'good' batch of shortbread (the ones that didn't look funny, haha):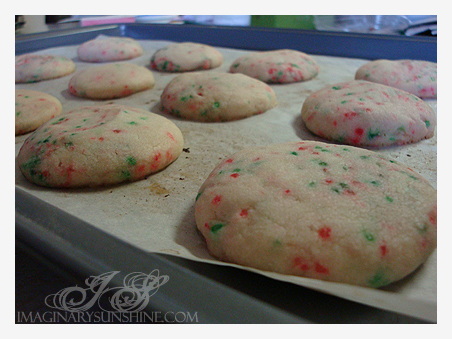 Yeah… Shortbread. Such a staple for the winter holidays, at least in my house (or, at the very least, for me!). And remember when I mentioned how no one in my family wanted to help me out with setting up the tree? Yeah… About that… So over the past weekend, while I was busily studying for an exam, and essentially locked myself in my room to get away from my family (who can be so disruptive when I want to study!) and then they set up the tree. There's even a colour theme (silver and white, besides the lights). Here are some pictures of the decorations on the tree:
We have a set of ornaments that have each of the 'Twelve Days of Christmas' in these beautiful porcelain figurines. Here are the two turtle doves.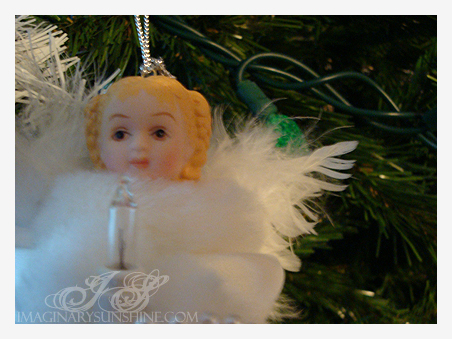 When we bought a new angel for the top of the tree, my mom bought a set of ornaments from the same company where there are mini angels that we can hook up to the lights so the 'candle' light that they're holding can light up as well.
One of my favourites… A glass hummingbird with gold accents.