Nothing quite says "I love you, mommy" like baking cupcakes for her. Plain white cupcakes as she couldn't decide on a recipe that she liked, plus buttercream frosting with a little bit of red gel colouring.
(Oh, I also got new pastry tips… and was experimenting with them with my sisters, J and D… which is why they all look like a small child decorated them – because one did, hah ;))
Smile! My sister J was changing tips all the time and decided that it looked like my mom (lol!). My dad agreed (two eyes, one nose, one smile and hair).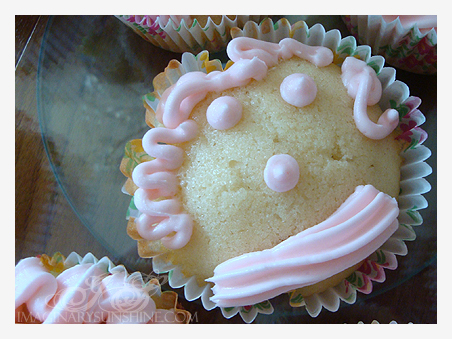 Heart (by my sister, D) and… something?? (by my sister, J)
Flower (decorated by me) and a snail (by my sister, D).