What have I been up to since my last final (Monday night)?
Clearly not blogging….
I've done some baking (but, unfortunately, the proof of that has mysteriously disappeared…), some thrift store shopping (yesterday, with J), some reflection (on life – wow, I make myself sound old…), some playing of the Nintendo DS (Pokemon Platinum…) and some cleaning (although, as luck would have it, there's very little proof of that as well!). I've also caught up on television that has been recorded on the DVR: General Hospital (which took up a nice chunk of the hard drive), Glee(!), some CSI-franchise episodes, Private Practice, Castle… I also need to fit in some crafting (for swaps) and crafting (for pattern writing). Whoot…
Oh, and I'm currently on pins and needles regarding finding out my grades for the term (but they won't start coming out until Monday, May 3rd – fudge).
But here are some photos to share (mostly from thrifting):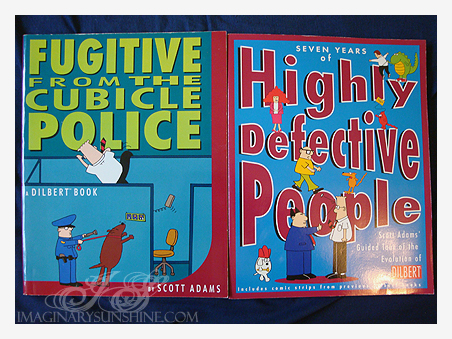 Fugitive from the Cubicle Police and Seven Years of Highly Defective People by Scott Adams. ($4.99/each)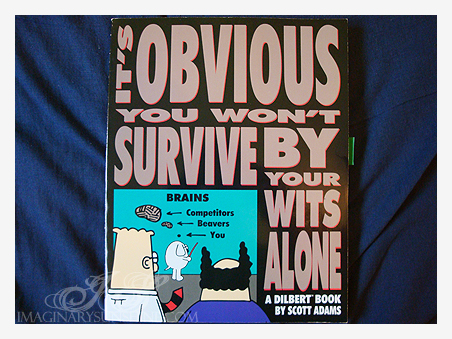 It's Obvious You Won't Survive By Your Wits Alone by Scott Adams ($4.99)
Original Soundtrack Recording of My Fair Lady – $1.99 (for my mom)
Romeo & Juliet – $1.99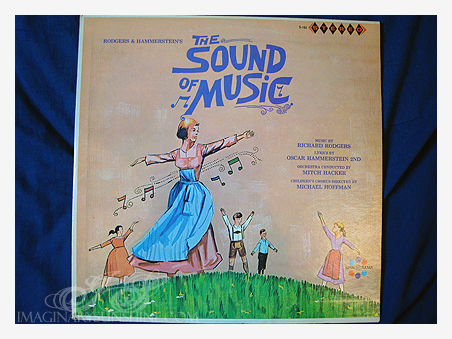 The Sound of Music – $1.99 (because I really need another copy of the soundtrack, hah)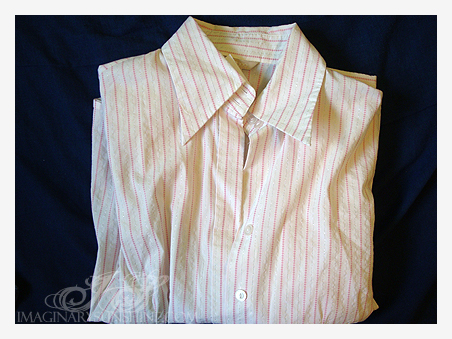 Dress shirt, for work – $4.99 (still had original tags on, and the extra button was still attached to one of the inside tags!)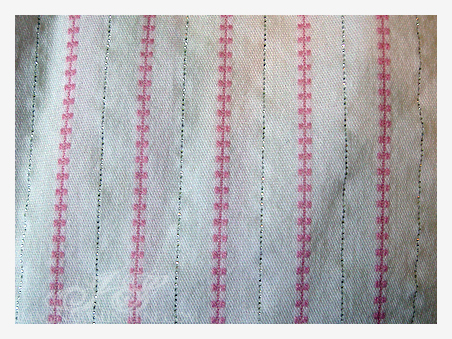 Close-up of pattern (yay, sparkly metallic threads).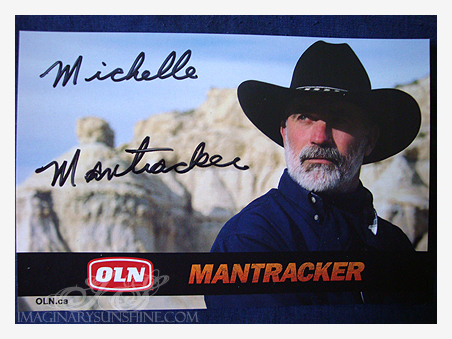 And last, but certainly not least, Mantracker's autograph (courtesy of my sister, who lined up to get it!) – still need to get caught up on episodes on the DVR for this show as well…
How has everyone been the last few days? Hope you've all been well!